Music Matters is an award winning radio show produced by the Australian youth media charity SBN Inc. Since being launched by Wally de Backer in 2012, Music Matters has showcased hundreds of emerging Australian artists and several international artists via interviews and live performances broadcast on 94.1fm 3WBC in Melbourne and rebroadcast on numerous stations around Australia via CRN, the Community Radio Network. 
"We absolutely love Music Matters and what it does to help young people get a start in the entertainment industry today. Music Matters and the team behind the scenes do an amazing job nurturing and supporting the artist's development and they play an integral role in harnessing  so many young peoples' passion, energy and talent, to channel it into something tangible, so they can see and pursue a real future in the industry. Wish Music Matters was around when we were starting out!" Lee Bowman – JETTY ROAD
 "Hey Guys, fabulous to hear your news re the CBAA Awards! Keep up the great work and speak again soon." Wally de Backer / GOTYE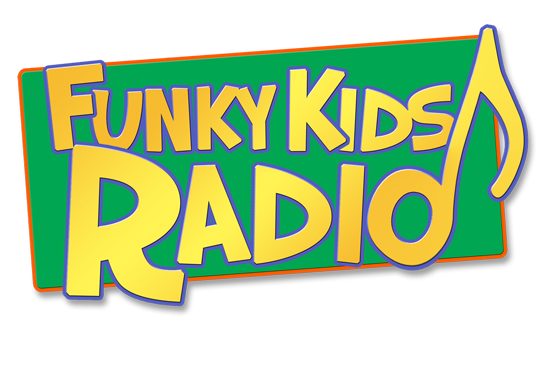 Funky Kids Radio is now providing excellent promotion for artists who have music suitable for a younger audience, which includes being added to the FKR peak period play list and heaps of social media support, such as via FKR's Twitter page that has an average DAILY reach between 5K to over 20K AND UP TO 1/2 MILLION on a busy month! For more information message the team via FKR's Facebook page


 GOOD NEWS!!!
FUNKY KIDS GLOBAL ONLINE RADIO STATION IS NOW A PART OF SBN'S YOUTH MEDIA NEWTORK AND THE FUNKY KIDS HOUR CAN BE HEARD ONCE A MONTH ON MUSIC MATTERS AND MUSIC MATTERS CAN NOW BE HEARD 3 TIMES A WEEK ON FUNKY KIDS RADIO!  Our mission is to provide an innovative, entertaining radio network of fun, educational and positive storytelling and great 'little ear friendly' music for families with young children, plus news and interviews for kids, by kids – we're on a crusade to develop the best children's radio station in the world!
SEARCH OUR SITE
HOW TO LISTEN
FROM YOUR COMPUTER
To list to the funky tunes of all our awesome artists just click here  Launch Full Player . Make sure your computer speakers are turned on and turned up so you can get down to our funky tunes!
IN YOUR CAR
Tell me now, do we hear you say?! Check your car's manual. Later models will have bluetooth audio capability or the ability to connect either the USB or speaker/headphone connection into a socket. Holden now also have the TuneIn Radio app in newer cars
ON YOUR MOBILE DEVICE
Download our free app's for iOS or android devices. Anywhere, you, your mobile device and 3G, 4G or wireless access exists you can listen!
FOLLOW FUNKY KIDS RADIO ON TWITTER AND FACEBOOK
SUPPORT MUSIC MATTERS BUY PURCHASING YOUR COPY OF OUR DEBUT CHARITY ALBUM featuring 26 original young artists from around the world with songs for the whole family to enjoy!