News and highlights from SBN – Music Matters & Primary Perspectives teams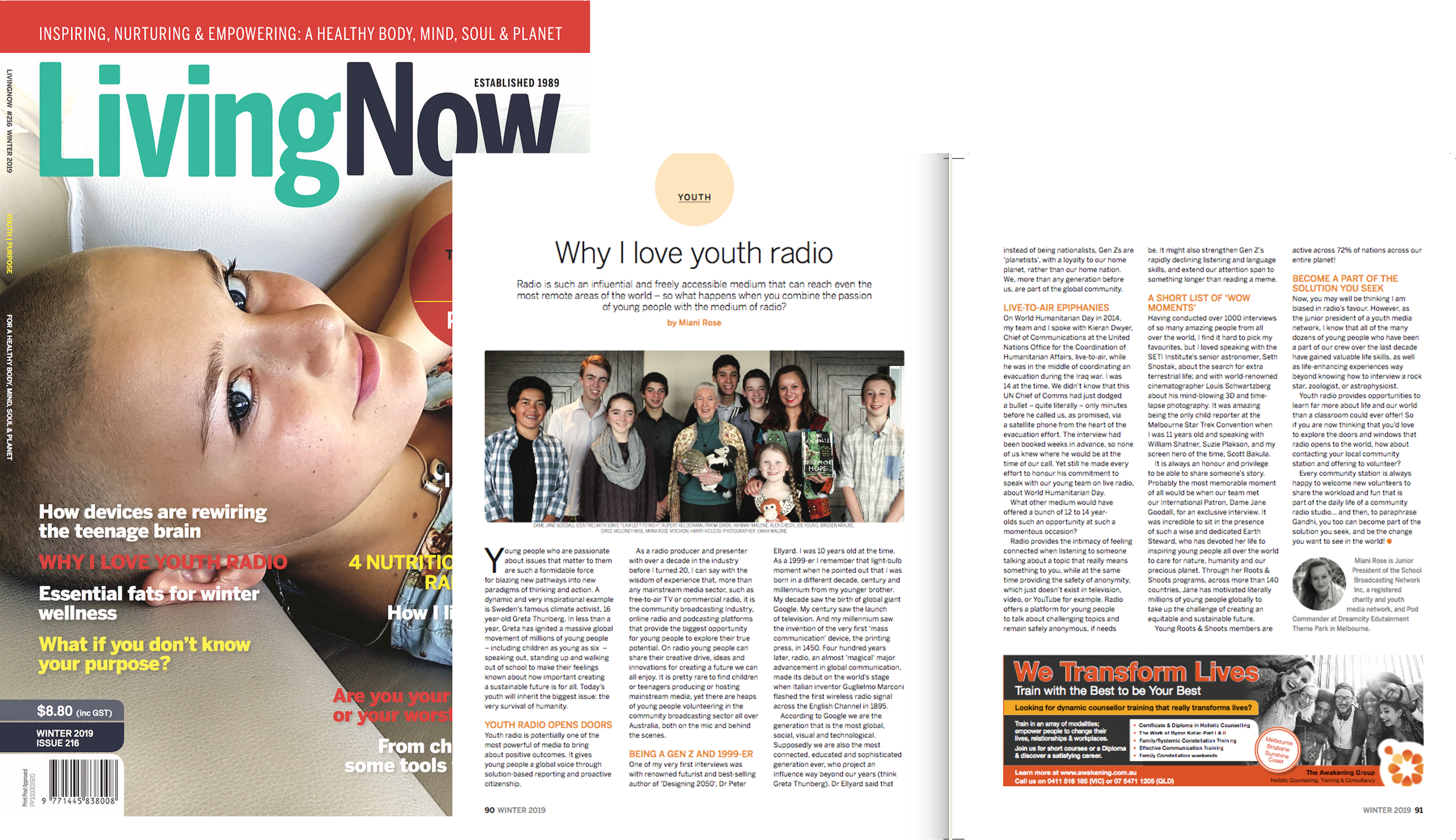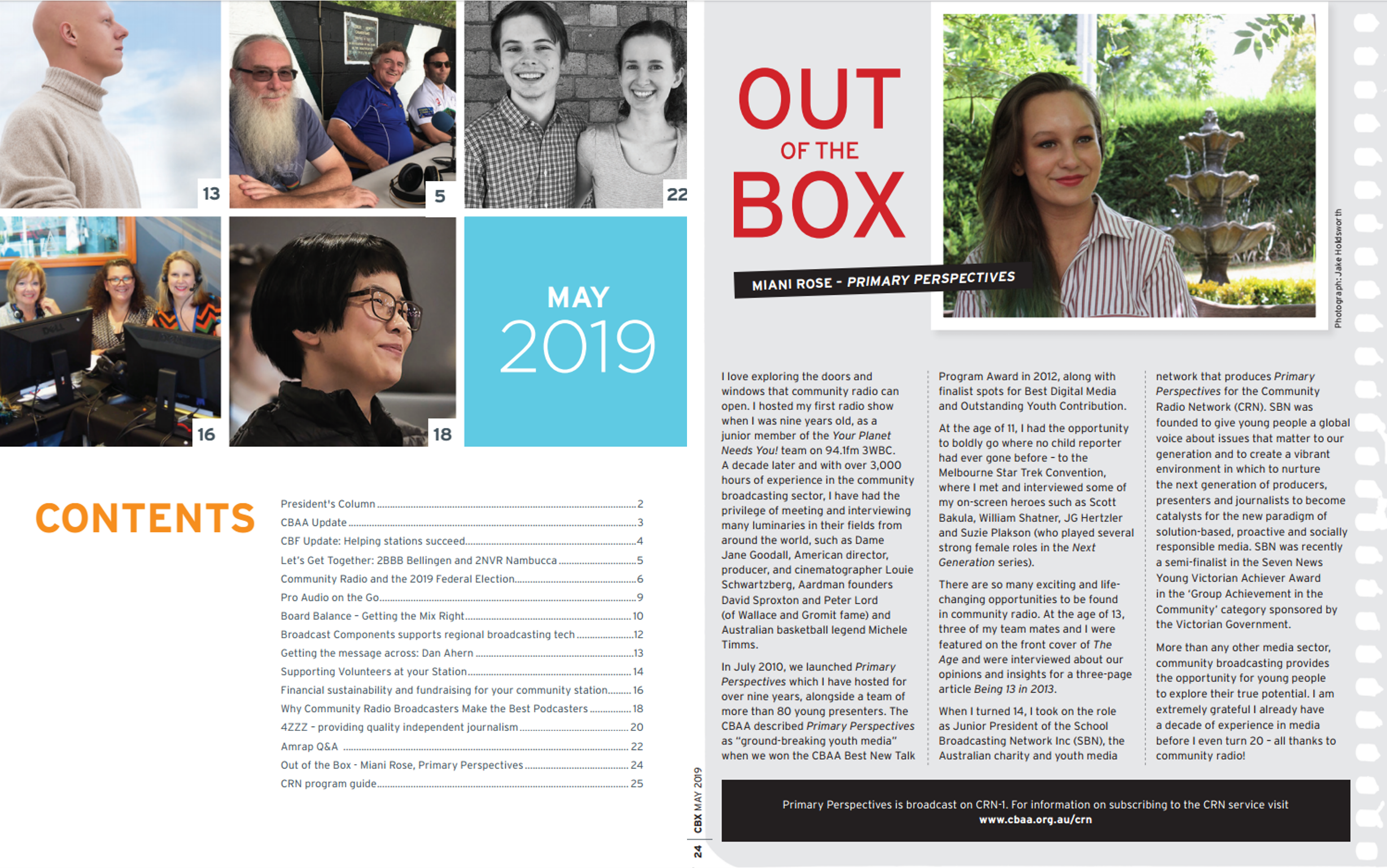 April 2016 Frank Dixon in a New York state of mind!
Music Matters Ambassador Frank Dixon is in a New York state of mind… in Times Square. SBN's 'Team USA' Miani Rose (director on the ground) Frank Dixon and Circe Moloney-Wise wrapped up filming the 'What's Cooking Kids New York' episode in Times Square 27 April 2016.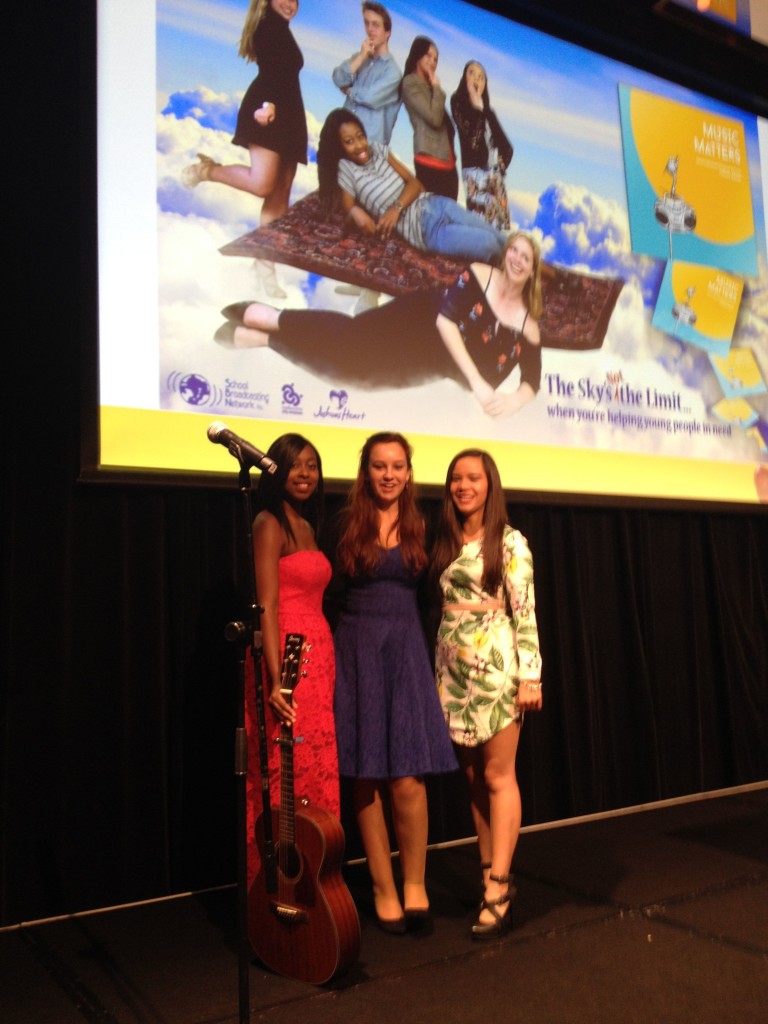 NOVEMBER 2015 MIANI ROSE GUEST SPEAKER AT 2015 BANKSIA AWARDS – Sydney launch of debut Music Matters IOA Charity Album
Miani Rose, Vanessa Cox & Kylie Chirunga launched the debut Music Matters IOA Charity Album as part of the opening welcome at the 2015 Banksia Awards held at the Wentworth Ballroom, Sydney Sofitel. Vanessa performed her original 'Inside Out' as the opening performance and Kylie performed her original 'Magic' to close the evening on Australia most prestigious sustainability awards, with both performances receiving thunderous applause from the 200+ audience of of Australia's leading lights in the sustainability sector. 
OCTOBER 2015 MIANI ROSE TOP FINALIST AT 2015 CBAA AWARDS
Junior President of the School Broadcasting Network Inc, Miani Rose is the Australian Representative on the Junior Board of Kidz Hub Media Network USA, 3WBC youth team leader and junior producer and host for three youth radio programs: Music Matters, Primary Perspectives and SwitchOn Saturday.  Now in her 7th year of radio broadcasting, Miani is one of 94.1FM 3WBC's longest serving and most multifaceted regular contributors on the youth team. Miani received her first award for her voluntary work in radio at the age of 9 years old – the 2009 City of Whitehorse Sustainable Young Achiever Award. She then became a top finalist in the CBAA 2012 Outstanding Youth Category at the age of 13, with the weekly national program she hosts 'Primary Perspectives' winning Australia's Best New Radio Talk Program, as well as gaining top finalist in the Best Digital Media Initiative category the same year.
A proficient and experienced junior producer, Miani's multifaceted contributions to the broadcasting industry include: radio host, panel operator, MC, script writer & editor, video editor, photographer, audio editor, copy editor for SwitchOn Magazine and SwitchOn Music Magazine, host for SBN's TV pilot 'What's Cooking Kids?', mentor for the younger team and new team members and youth team leader.
As a Victorian SEAL student, Miani dedicates many hours every month to her roles at 3WBC and SBN, which she juggles with a heavy load of year 10 and 11 science subjects (including physics and chemistry) as she intends to study medicine at university after completing VCE in 2017.
Read more at: https://www.radioinfo.com.au/news/16-year-old-among-cbaa-awards-finalists © Radioinfo.com.au