SBN Youth Media… in the media!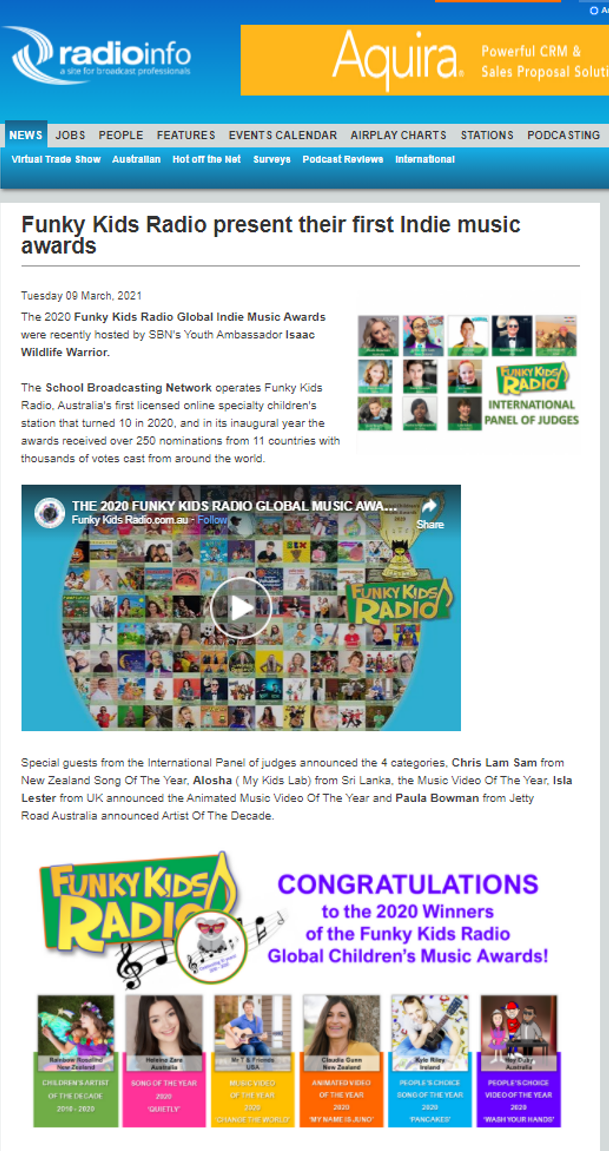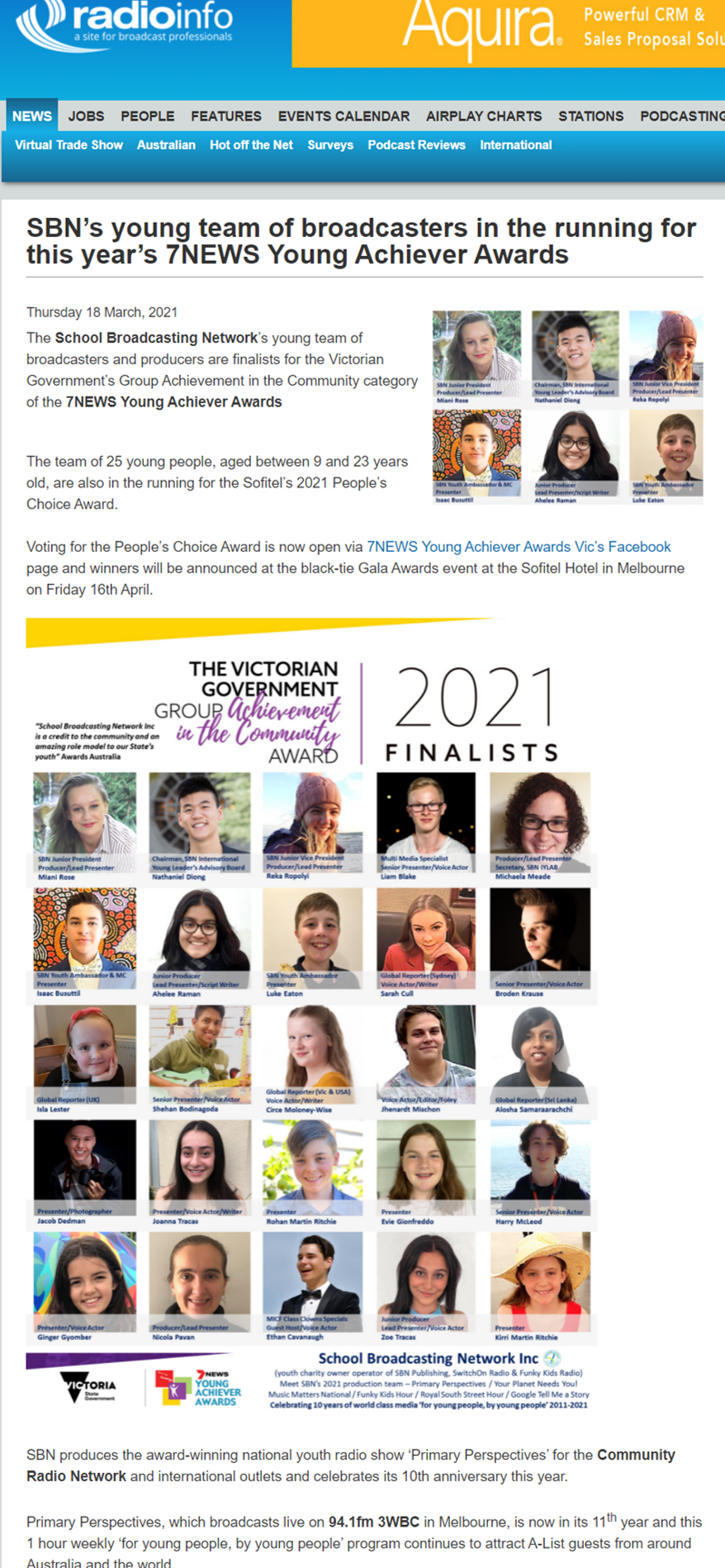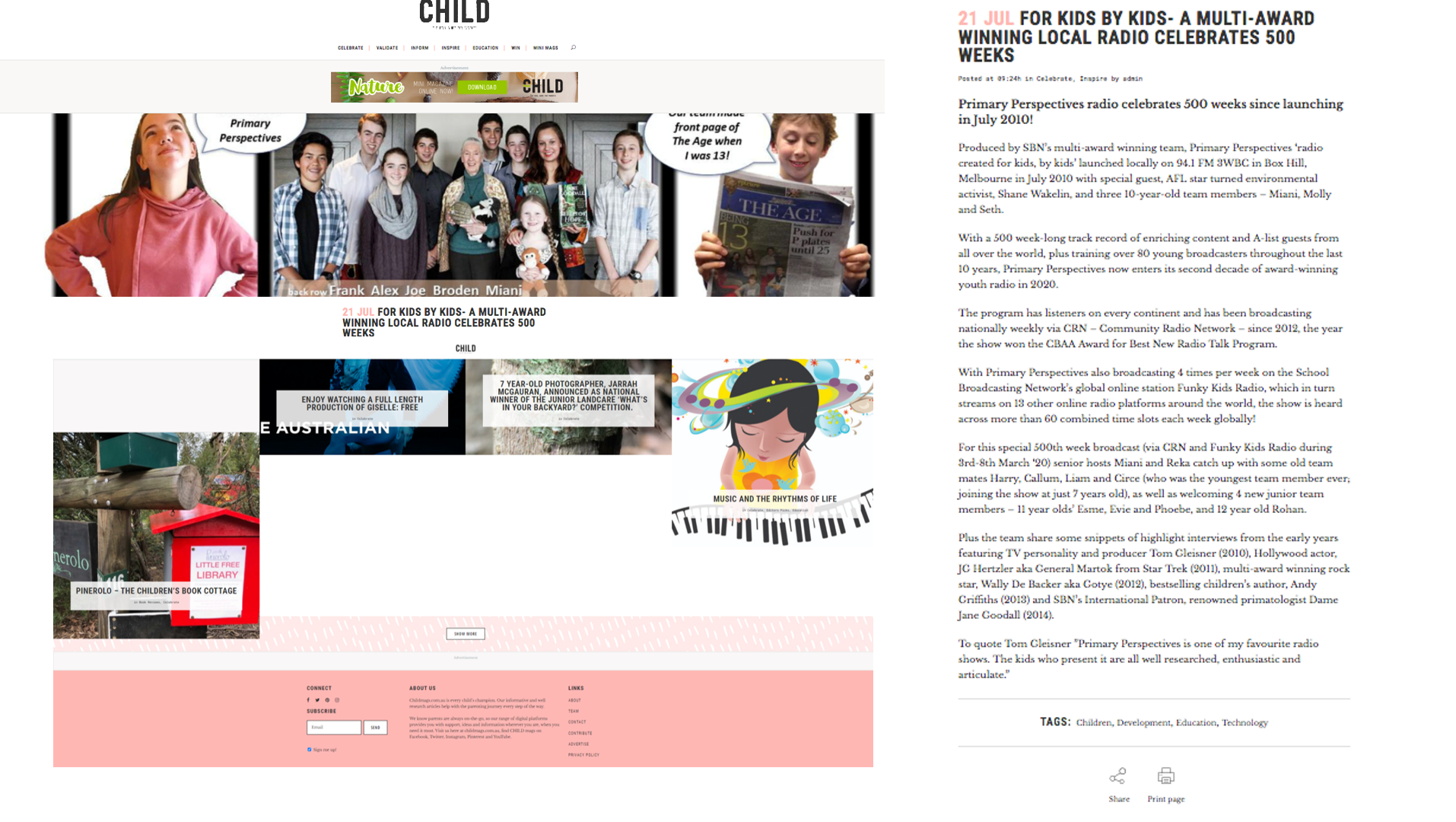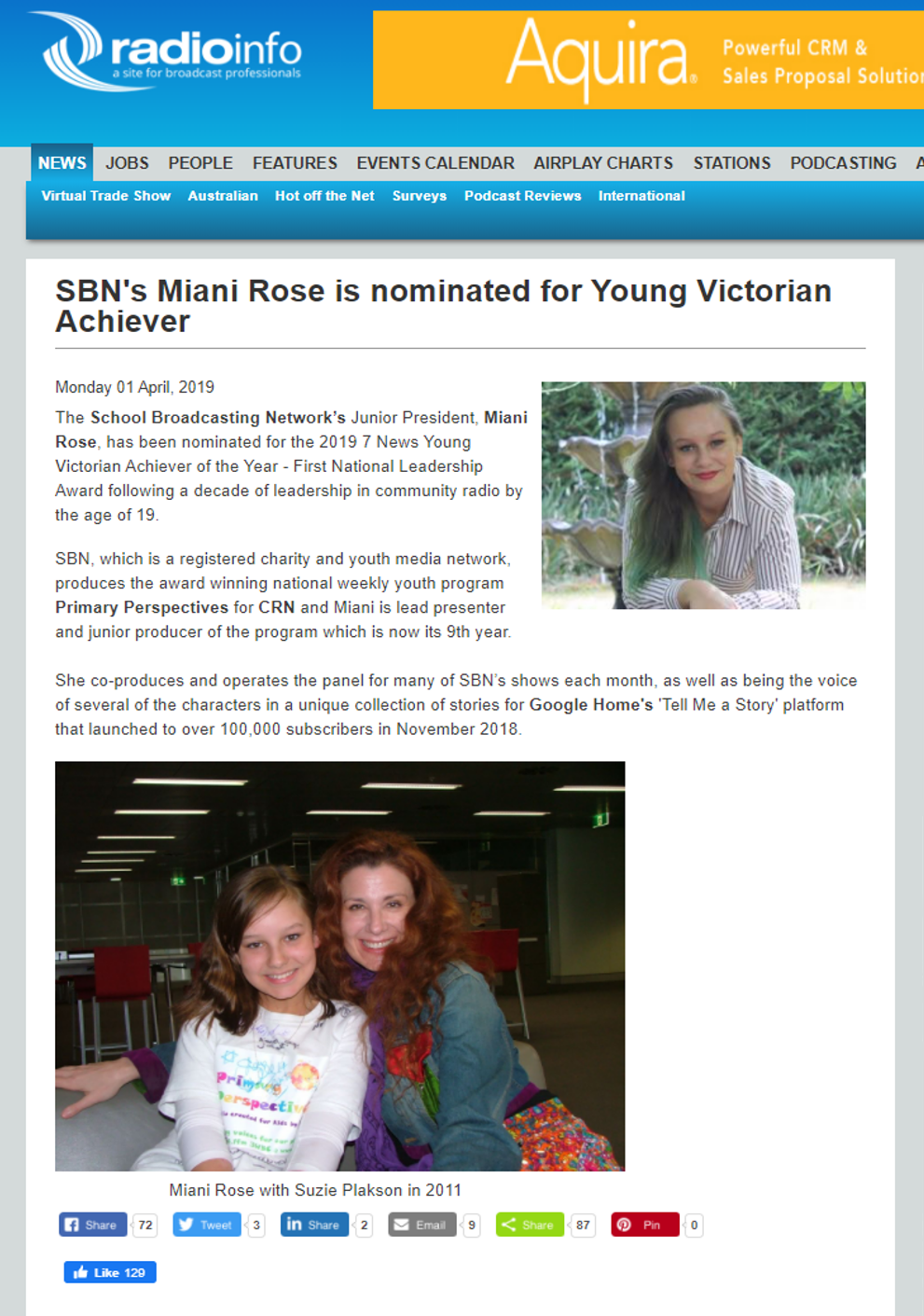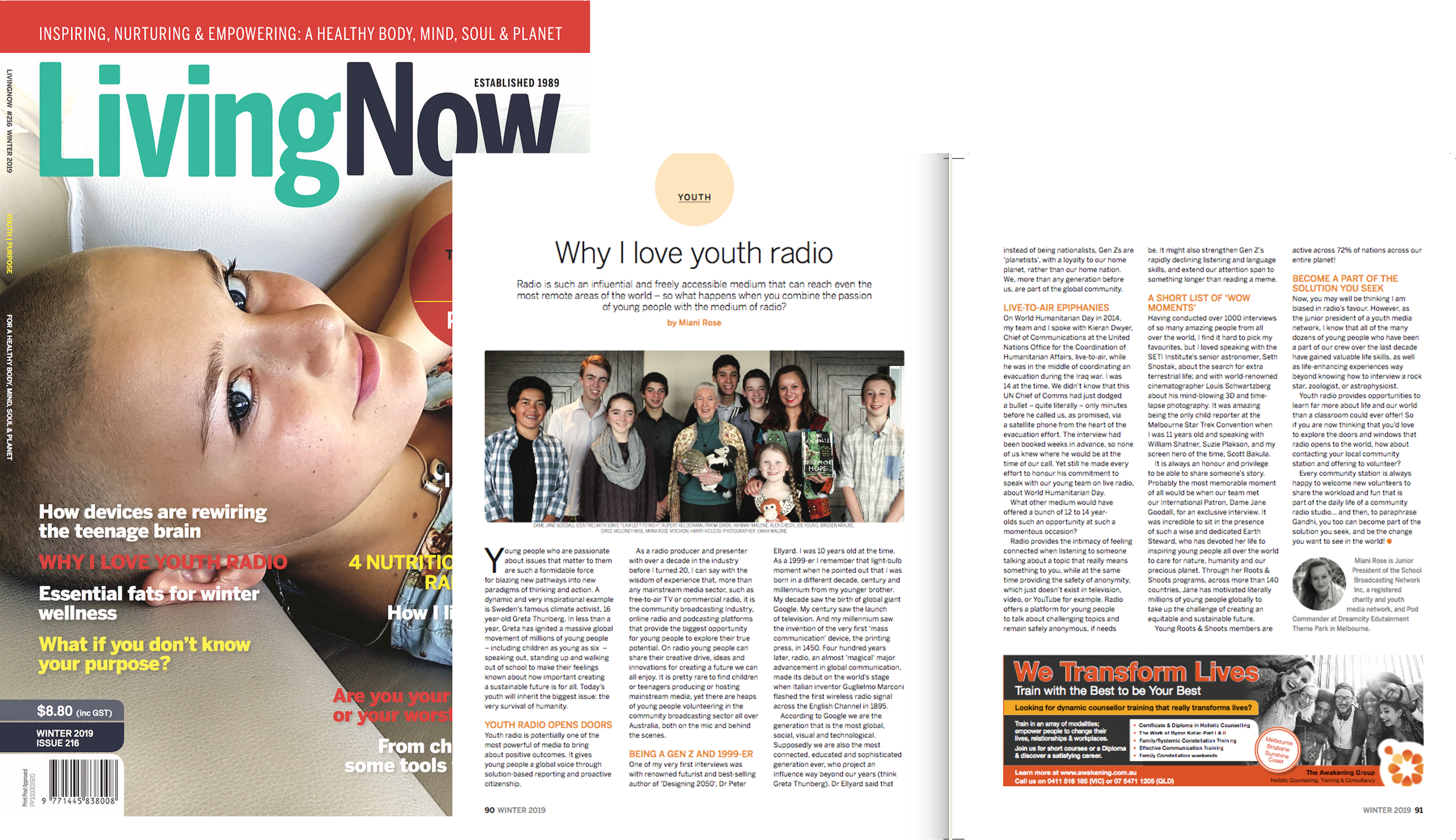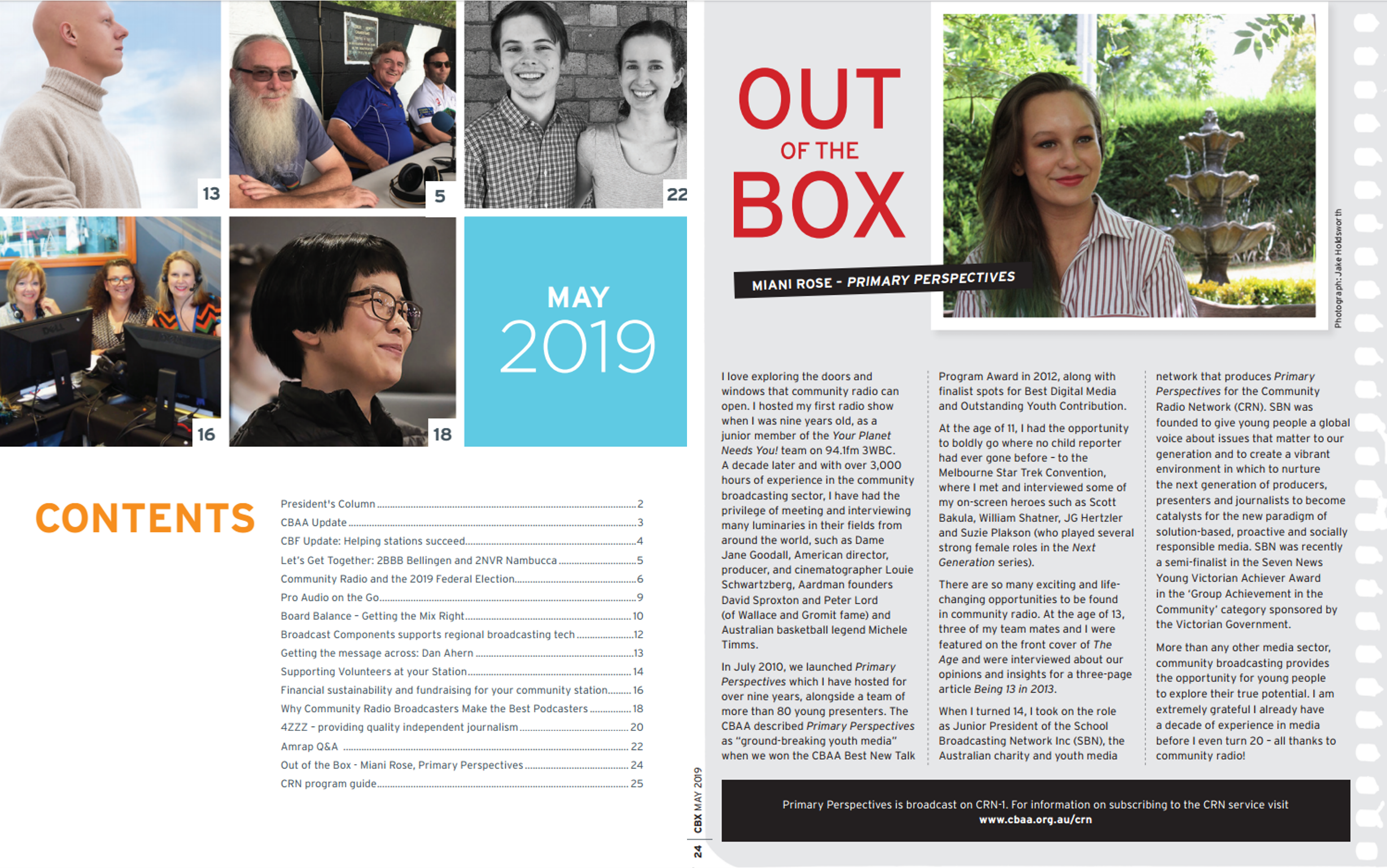 Music Matters featured in Beat Magazine
– highest circulation street publication in Victoria
Miani Rose, Junior Produce/Presenter of Music Matters & Primary Perspectives received her 2nd Top Finalist accolade for Outstanding Youth Contribution at the 2015 CBAA Awards – covered in RadioInfo.com 
The Music Matters IOA Charity Album launched at the Fair@Square Festival at Melbourne's iconic Federation Square 5/6 December 2015
At thirteen years old, 4 of SBN's young team are featured in The Age's online transmedia article on Being 13 in 2013. Miani Rose opens the video interview with Vince Chadwick, with team mates Harry, Will and Ari adding their insightful comments on what its like being 13.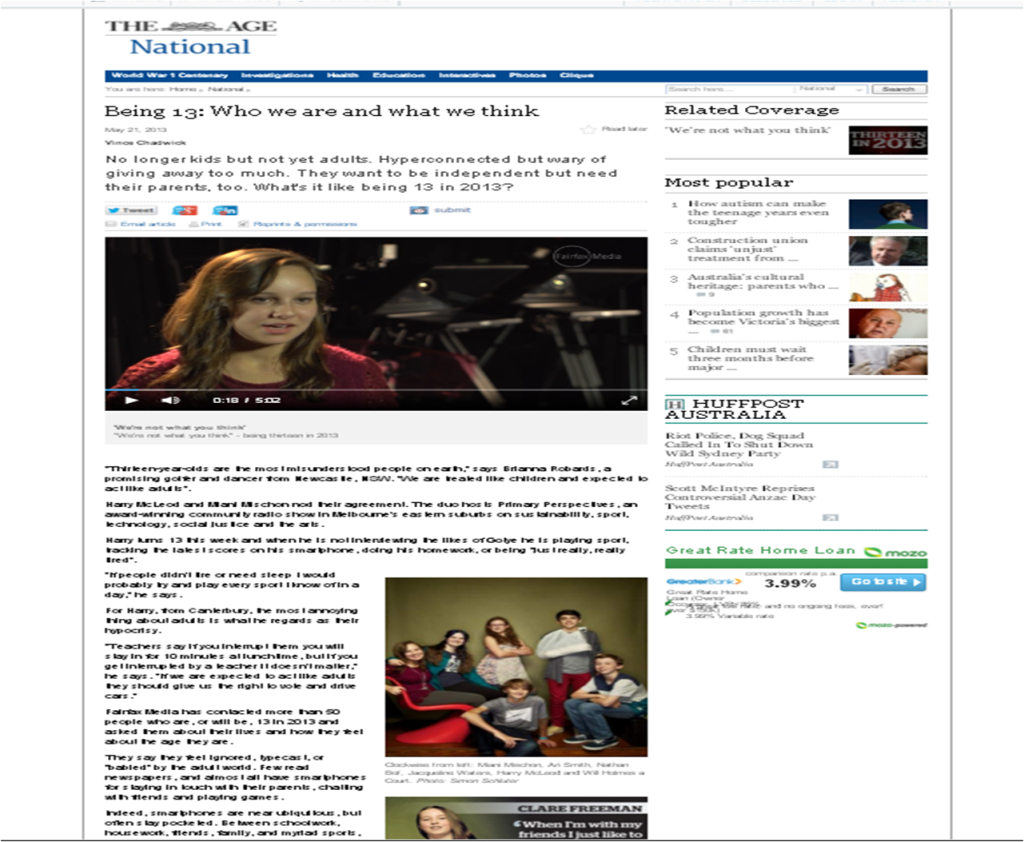 Music Matters National hosted by Frank Dixon and Miani Rose scores Top Finalist for Australia's Best New Music Program at the 2013 CBAA Awards – a phenomenal result! 
CBAA says: "…ground-breaking youth media, both in terms of production and the CBAA Awards" 
Primary Perspectives, of which Music Matters is a segment, wins Australia's Best New Radio Talk Program and is Top Finalist in Best Digital Media and Outstanding Youth Categories – a first for a program hosted entirely by young people all under 13 years old at the time!