RIYFF 22 - VIRTUAL WORKSHOPS & Q&As
WORKSHOPS FOR SCHOOLS / STUDENTS (DAY 1) & STUDENTS & ADULTS (DAYS 2 & 3)

ANIMATION 101 workshop and Q&A
with RIYFF 22 Australian Ambassador,

Radheya Jegatheva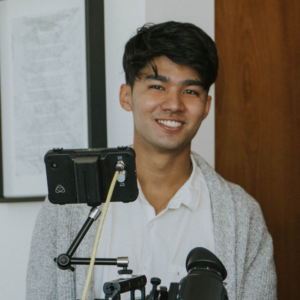 | | |
| --- | --- |
| Friday 9th Dec Australia/NZ | Thurs 8th Dec USA/Canada |
| AEDT 9:15am-10:30am / NZDT 11:15am-12:30pm | PT 2:15pm-3:30pm / CT 4:15-5:30pm / EST 5:15pm-6:30pm |
Radheya Jegatheva is a multi-award-winning filmmaker based in Perth, Western Australia. He is passionate about using film and animation for education and social development and his works have been used as an educational tool in schools and universities around the world. In this workshop Radheya will be outlining the film making and creative process on two of his animated films, The Quiet (2019) and a sneak peek at his upcoming film titled Bird Drone. This workshop is free and ideal for secondary - tertiary students. Radheya's live workshop/Q&A will also be recorded and available online Saturday 10th AEDT 9:45am-10:45am & Sunday 11th 3-4pm. REGISTER HERE
Simple video editing with Adobe Premiere Rush
with Dr Tim Kitchen, Adobe's Senior Education Specialist
| | |
| --- | --- |
| Friday 9th & Saturday 10th Dec Australia/NZ | Thursday 8th & Friday 9th Dec USA/Canada |
| AEDT 11am-12:30pm / NZDT 1pm-2:30pm | PT 4pm-5:30pm / CT 6:00-7:30pm/ EST 7:00pm-8:30pm |
Free online workshop from Adobe for teachers and students aged 10 to 15. Adobe Premiere Rush is a free download for all K-12 Schools globally via the Adobe Express for Education offer. REGISTER HERE
CLAYMATION Workshop and Q&A
with RIYFF 22 US Ambassador, Bryn Wright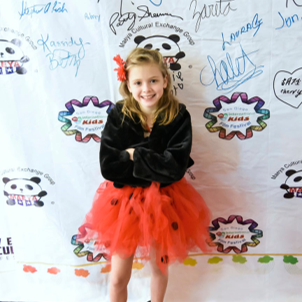 | | |
| --- | --- |
| Friday 9th & Sunday 11th Dec Australia/NZ | Thursday 8th & Saturday 10th Dec USA/Canada |
| AEDT 1:30pm-2:15pm / NZDT 3:30pm-4:15pm | PT 6:30pm-7:15pm / CT 8:30-9:15pm / EST 9:30pm-10:15pm |
Bryn Wright, is a multi-award-winning claymation filmmaker who happens to be just 10 years old! Her claymation Bad Bugs, which has won 9 awards to date, is featured in the RIYF Fest this year. In this workshop, Bryn will share ideas and techniques for making claymations and there will also be time for Q&A's after the screening of Bad Bugs. This workshop is free and ideal for younger students REGISTER HERE
DANI-MATION Workshop & Q&A

with RIYFF 22 Global Ambassador,

Dani Bowman, USA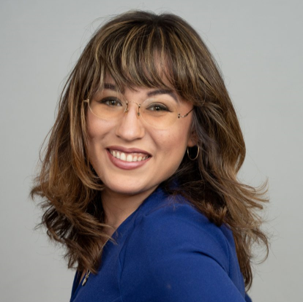 | | |
| --- | --- |
| Friday 9th & Saturday 10th Dec Australia/NZ | Thursday 8th & Friday 9th Dec USA/Canada |
| Friday AEDT 12:40-1:20pm / NZDT 2:40pm-3:20pm - for students | Thursday PT 5:40-6:20pm / EST 8:40-9:20pm - for students |
| Saturday AEDT 1:00-2:00pm / NZDT 3:00-4:00pm - general admission | Friday PT 6:00-7:00pm / CT 8:00-9:00pm / EST 9:00-10:00pm - general admission |
Multi-award-winning producer and animator, Dani Bowman, was diagnosed with autism at age 3 and didn't speak until she was 6.  She now has a BFA, MBA, and is the CEO of Danimation Entertainment where she works to improve the lives of others on the autism spectrum. Danimation produces content for the entertainment industry, and teaches animation skills to youth on the autism spectrum. This specialty workshop is free and open to students of all ages. REGISTER HERE
FESTIVAL SYNERGY & SHORT FILM PRODUCTION ON MINIMAL BUDGET Workshop & Q&A

with RIYFF 22 NZ Ambassador, Celia Jaspers
| | |
| --- | --- |
| Saturday 10th Dec Australia/NZ  TIME CHANGE DUE TO CELIA TRAVELLING TO AUSTRALIA | Friday 9th Dec USA/Canada |
| AEDT 9:30am-10:30am  / NZDT 11:30pm-12:30pm | PT 2:30pm-3:30pm  / CT 4:30pm-5:30pm / EST 6:30pm-7:30pm |
Experienced Director, Producer & Editor in quality television & film production Celia has over 1100 hours of director credits spanning 28 years of experience across many genres and she has been involved in an array of international productions for BBC, HGTV, Animal Planet, NHK, Channel 7, Foxtel, CNN, to local New Zealand networks, TVNZ, Māori Television and Prime TV. In this workshop Celia will cover important information about how to best prepare and submit films for festivals and also how to produce a shot film on little to no budget. This workshop / Q&A will include a screening of Celia's multi-award-winning film Milk REGISTER HERE

Q&A with RIYFF 22 Global Ambassador
Ian Redmond OBE, UK
| | | |
| --- | --- | --- |
| Sunday 11th Dec Australia/NZ | Saturday 10th Dec UK/Europe | Saturday 10th Dec USA/Canada |
| AEDT 8:00am-8:30am  / NZDT 10:00-10:30am | GMT 9:00pm-9:30pm | PT 1:00pm-1:30pm / CT 3:00-3:30pm / EST 4:00-4:30pm |
RIYFF '22 is extremely honoured to have Ecoflix Head of Conservation, Ian Redmond OBE as Global Conservation Ambassador for the RE-Generation International Youth Film Festival. This is a rare opportunity to attend an online Q&A with Ian who has worked with luminaries such as Sir David Attenborough and Dian Fossey, authored numerous publications and produced/consulted on over 100 wildlife and conservation documentaries. REGISTER HERE

On demand film production workshops
| | |
| --- | --- |
| Friday 9th, Saturday 10th, Sunday 11th Dec Australia/NZ - on demand | Thursday 8th, Friday 9th, Saturday 10th USA/Canada - on demand |
The Young Filmmakers Online Academy is for year 3 through to year 8 students and was developed during the summer of 2020 by
Patrick Thomas Keen
of
PTK Productions
. Along with help from film editor
Evan Fintzy
,
Keen has taken the most up-to-date filmmaking pedagogy and distilled it into this series covering Pre-Production, Production, and Post-Production. Only cell phone or tablet with editing software required. This adaptable series is for individuals and classrooms, to use on your own or synchronously.
Lesson plans and optional equipment list included. Registration fee applies: Schools $99 USD, individual students $35 USD. 
REGISTER HERE  SPECIAL FREE ACCESS exclusively for rural, remote, indigenous and home-schooled students during RIYFF Virtual 3 day weekend only - to request special access, please email RIYFF2022 @ gmail.com and you will be sent a code to gain free access. This special offer ends midnight AEDT Monday 12th December.